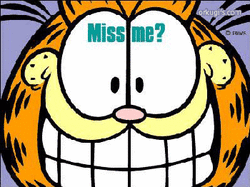 Wow! So when I posted that I was going to keep the site, little did I know! Seems when I renewed with my host, through some miscommunication (because the host has like a dozen "products" and I don't know what most of them are...) I renewed the hosting contract, but let the domain itself expire. Enter family--a loved one has been going through some awful stuff lately, and I've been trying to be there for her, so I hadn't really bothered to look in. And when I did...
What? No website? I email the host, who tells me the problem and that because my domain expired, I might have to redeem it for $160--and that's BEFORE the additional domain renewal fee. Thankfully, that didn't have to happen, and my host's staff was very helpful getting everything back in order. But it took several days and quite a bit of angst...
Anyway, it's good to be back!