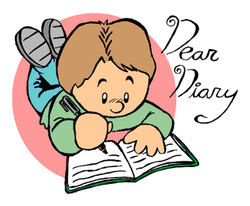 Yesterday, my one surviving plant was repotted.

Horace (yes, I named my plant—after he put up with my dreadful horticultural skills for ten years it seemed wrong to call it "it") is 28 years old. He's a Christmas Cactus, given to me my first year at the agency I worked for until yesterday. Now, seriously, this is something; I've murdered every other plant that has come into my custody (well, except Lazarus, at first, but that's another story—I did eventually kill him too). Horace is not the happiest Christmas Cactus I've seen. The one in the cube neighboring mine is fat and happy and has been burping up blooms for the last three months. Horace is sturdy and kinda leggy, and he's only bloomed twice in all the time I've known him.

Anyway, Horace and came home with me yesterday. I thought about finding someone at the agency who had a green thumb and letting them carry on the legacy, but, well, I didn't. I bagged him up and took him with me when I left. The trip loosened his hold on the soil in the pot, and he was looking saggy by the time I got him home. I figured he'd already been traumatized, best to give him the healthiest possible place to recover. So he got fresh potting soil (he was way overdue) and a larger pot—some of his kids were potted with him for company. A touch of water and a window seat. Pray for his good health.

Me? Well, I had a similar day. I started it the way I have for a lot of years. I ended it uprooted and in completely new—better—soil. It's time to start the work of putting down new roots, and reinventing myself from the ground up. Can't wait to see what happens next!